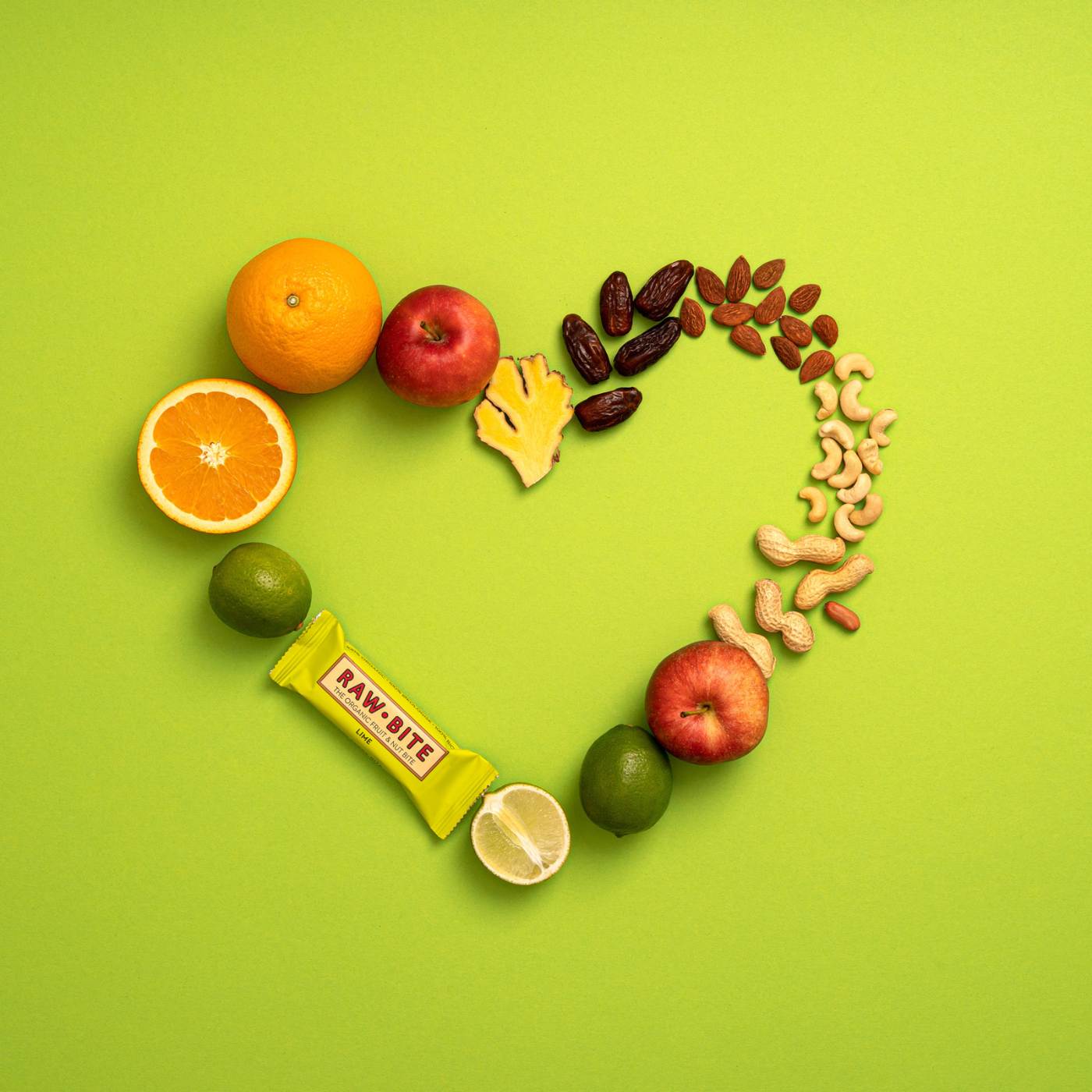 CSR
Our responsibility at RAWBITE
At RAWBITE, we take the responsibility we have as a food producer very seriously.  Sustainability, accountability and transparency are part of our DNA. Across the company, we focus on new, alternative solutions and strive to make a difference in the green transition and support a conscious, sustainable lifestyle.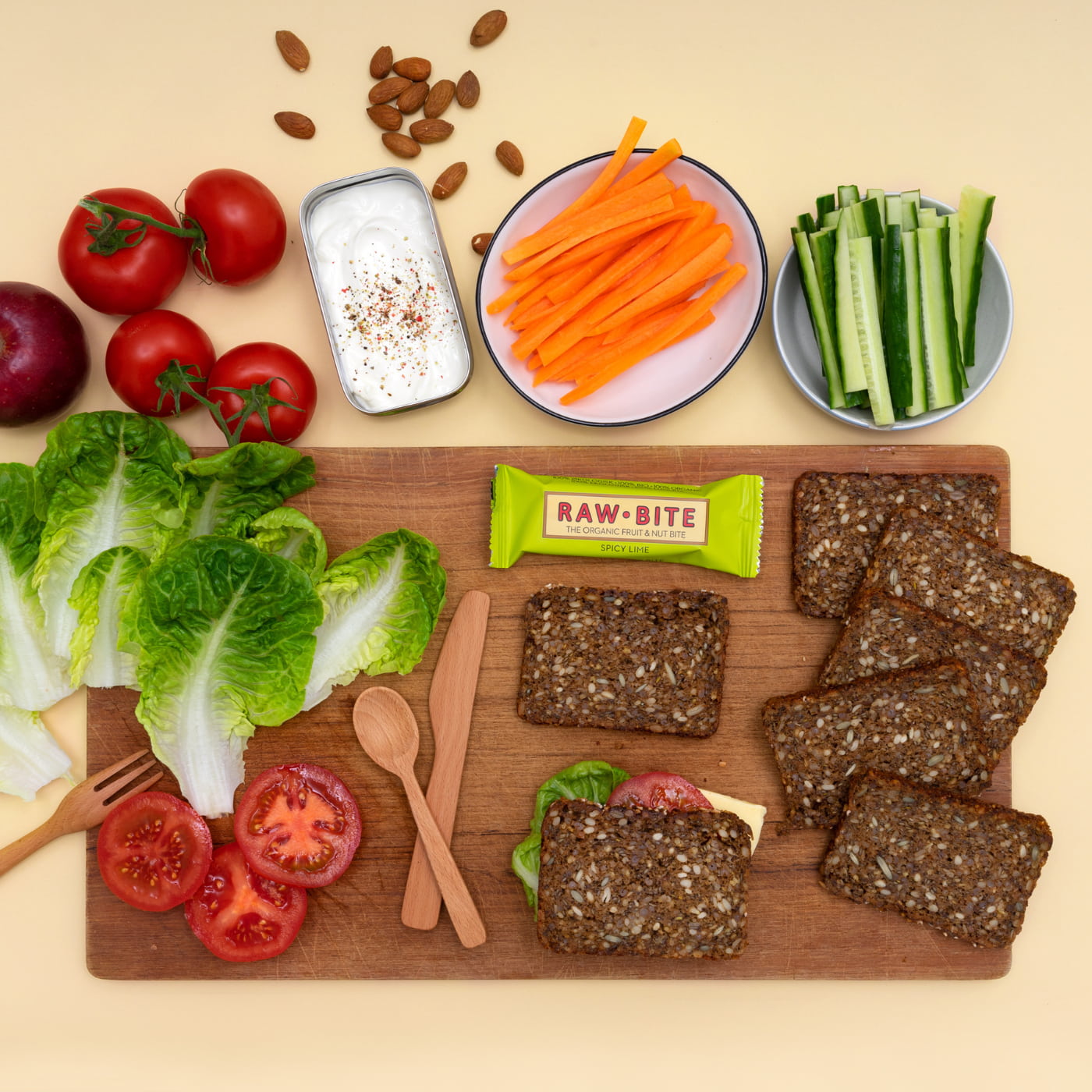 CSR
Food waste
In general, food production generates a lot of food and packaging waste, which stands in the way of the goal of protecting the environment. As a manufacturer, we have a great responsibility here. We place great emphasis on planning and streamlining our processes in the production. We only produce the quantities of bars ordered in advance to avoid wastage of ingredients and packaging.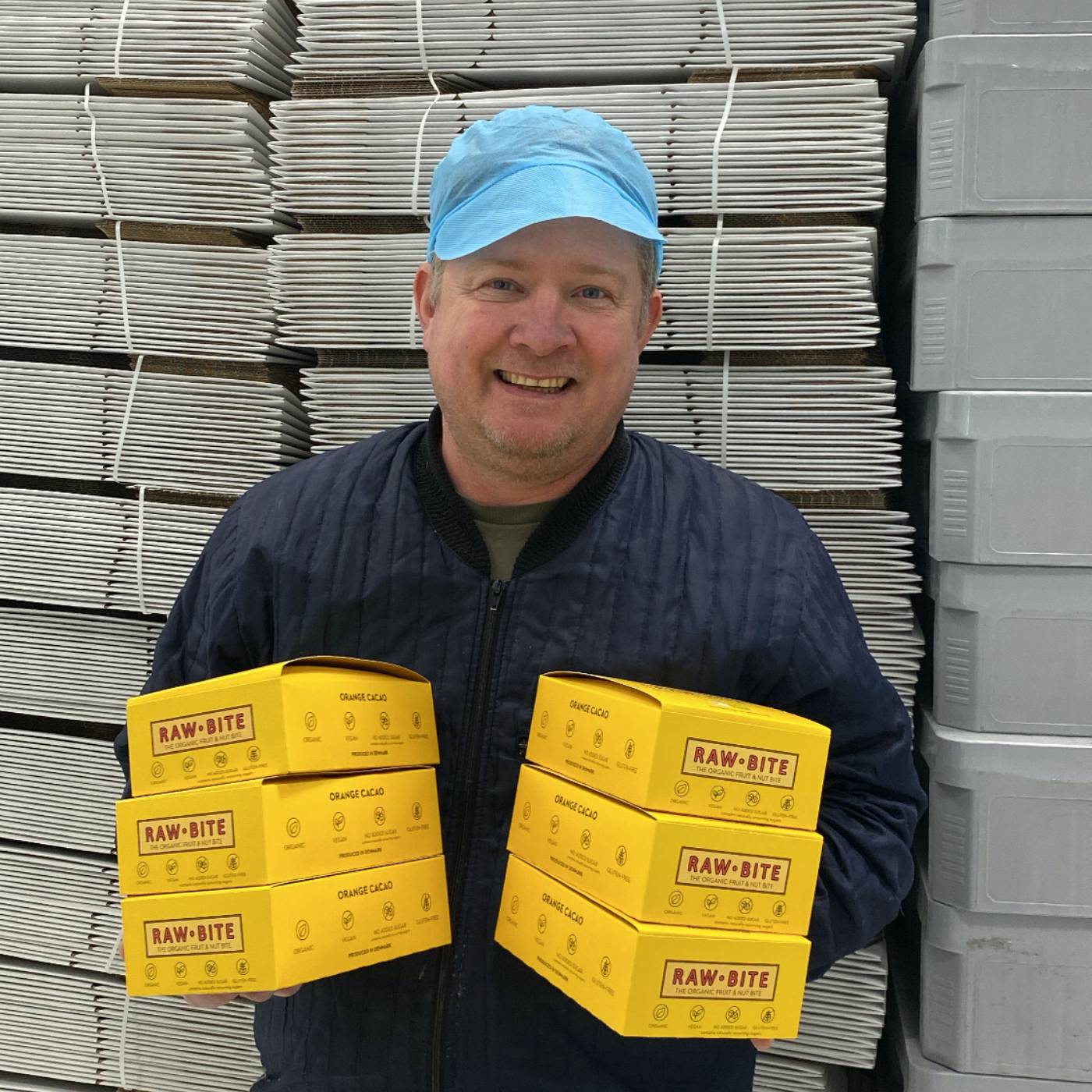 Environment
Packaging
Sustainability and environmental protection are two topics that are very important to RAWBITE. That is why we try to use as much recyclable material as possible in the packaging. All transport boxes are made from recyclable cardboard. We are constantly working on improvements to the packaging of the bar itself with the aim of making them more sustainable, but at the same time guaranteeing the good taste, food safety and long shelf life, because here we will not compromise.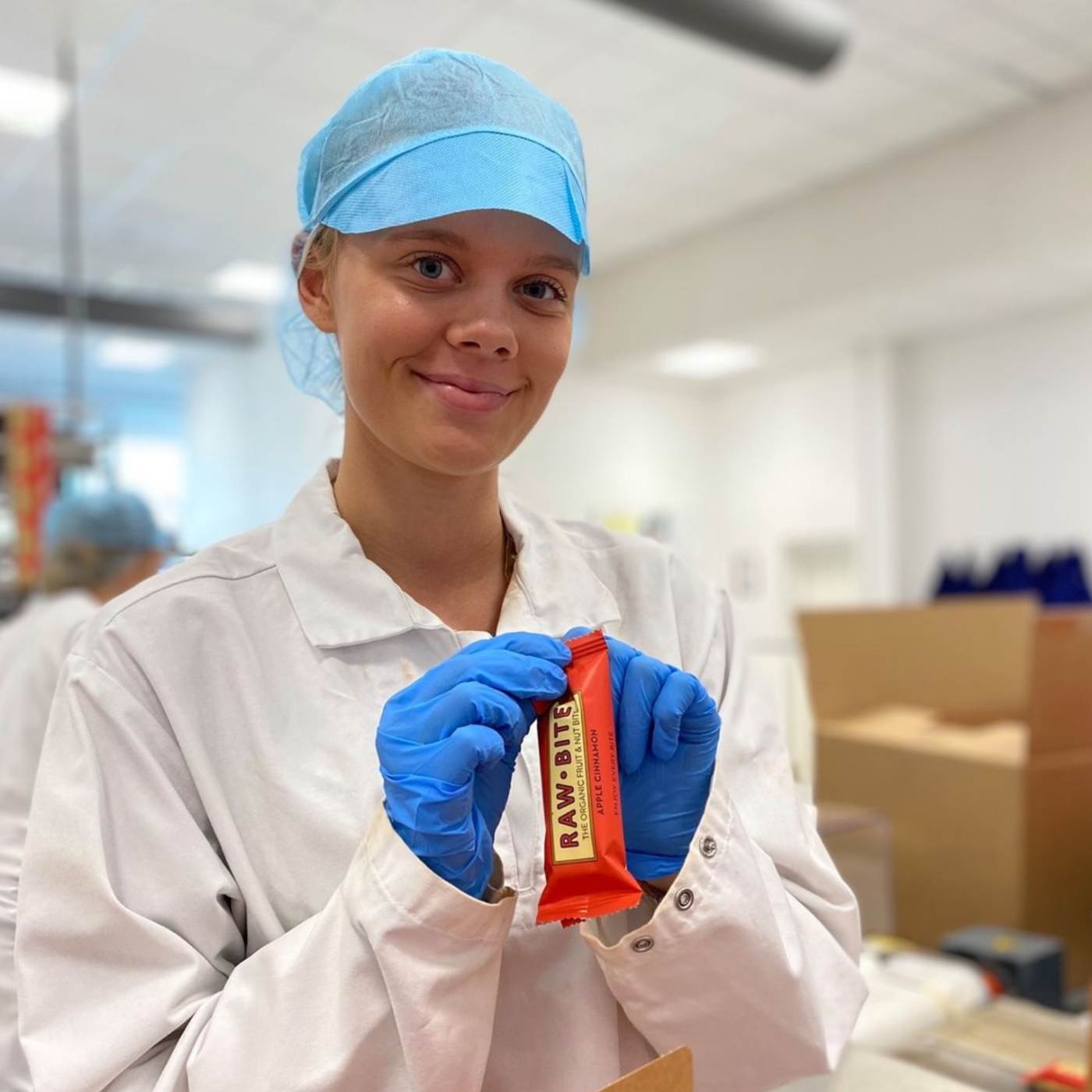 CSR
Working conditions
RAWBITE made a conscious decision to manufacture eight of the nine bars in our own factory in Bagsværd near Copenhagen (only the Peanut bar is produced in a factory specializing in peanuts to avoid critical peanut allergens in the other bars). This means that the office, factory and warehouse are gathered at one address, which keeps the transport routes shorter and makes it easier for the different units to work together.
As a company, we are also responsible for our employees' good working conditions and want to keep the jobs in Denmark.
Denmark is a pioneering country in the use of renewable energy, so it is natural for us to install solar panels on our roofs to use solar energy to keep energy costs low and energy consumption as green as possible. 
Cleanliness and hygiene are necessary factors to maintain quality standards. For the sake of the environment, we have opted out of plastic coveralls for our employees at the factory and are dependent on textiles that must be washed daily. Here we work together with DFD, which cleans our textiles as environmentally friendly as possible.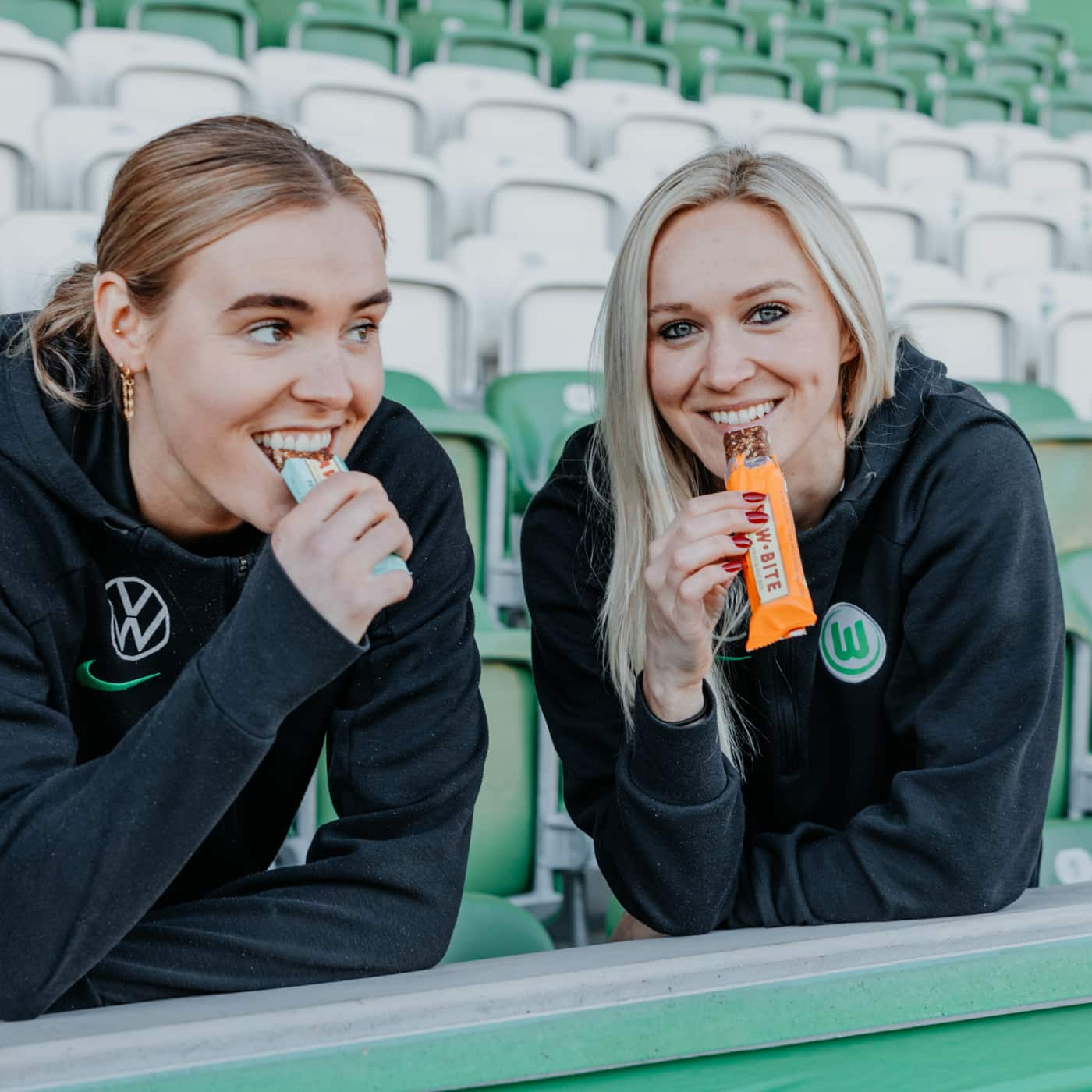 CSR
Healthy and active lifestyle
RAWBITE's mission is to support a consciously active lifestyle. It is no secret that physical activity in everyday life has a positive influence on life as a whole. That's why we at RAWBITE would like to motivate more daily exercise by collaborating with athletes, clubs and sports events and sharing ideas on how to do something good for yourself and challenge the body.
We are particularly proud of our collaboration with Royal Run in Denmark, where in 2022 and 2023 we were a product sponsor and were able to inspire 100,000 Danes to run. In this way, we can help make Denmark the most active nation in 2025. Read more about the Royal Run here.
RAWBITE has also partnered with the women's soccer team at VfL Wolfsburg since 2021. We share the vision with VfL Wolfsburg to tackle projects in the most environmentally and socially responsible way possible. The club wants to be climate neutral by 2025 and is committed to more diversity and works against discrimination in society under the motto: "Regardless of gender, ethnic or social origin, sexual identity, religion, age or disability - get the ball rolling. Everybody. We for you and you for us."
We are also a product sponsor for two Team Rynkeby groups. They cycle to Paris and collect money per kilometer to donate. We support our Danish group so that they collect for the Rigshospitalet in Denmark, and the Berlin group so that they can help the children's cancer fund in Germany.