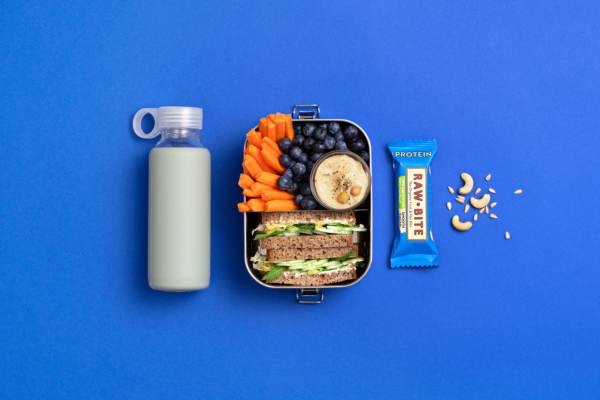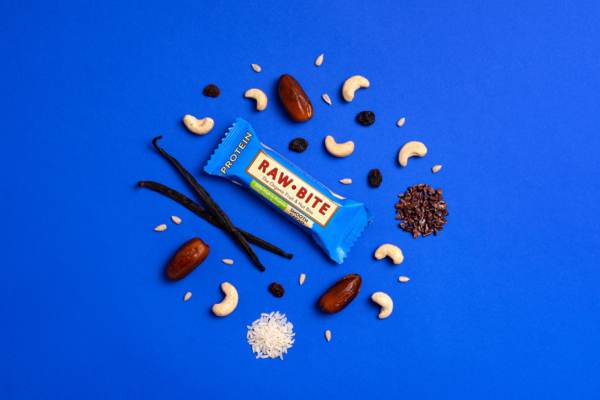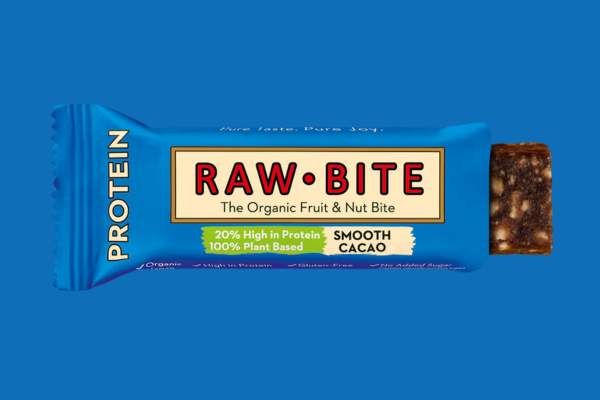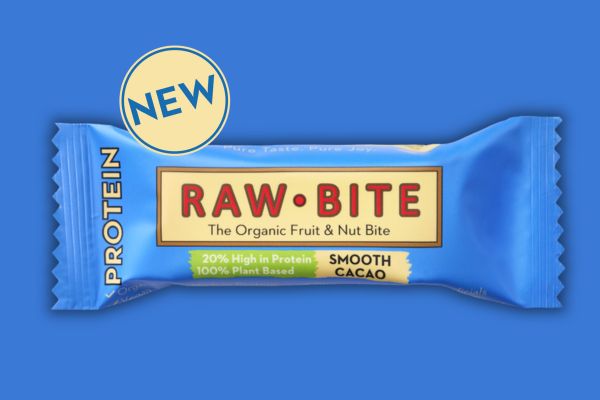 Protein Smooth Cacao (45 g bar, organic)
PURE. SOFT. SMOOTH CACAO.

Protein Smooth Cacao is a new and exciting addition to the world of protein bars. Made with organic ingredients like cocoa, fruits, and cashews, this bar packs a powerful punch of good taste in every bite.

WHAT KIND OF PRODUCT IS RAWBITE?
RAWBITE is a fruit and nut bar – perfect for in between, on the go, or before/after workouts. It comes in 10 different flavours.
Do you want to buy our products?
Dried Fruit 52% (Dried Dates*, Raisins*),
Nuts 12% (Cashews*),
Rice Protein Powder* 15%,
Sun Flower Seeds*, Cocoa Mass 8%*, Cocoa Powder 3%*, Vanilla Powder*

*Organic certified.

May contain occasional nut shells and fruit pits.

All of our ingredients are
100% organic
100% vegan

That gives you 100% pure ingredients.

Our bars are made completely without additives or sweeteners, added sugar, lactose or gluten - but filled with lots of fibers and love. Enjoy!
Nutritional information per 100G
| | |
| --- | --- |
| Energy | 1736 KJ / 414 Kcal |
| Fat | 18 g |
| Of which saturates | 5 g |
| Carbohydrates | 40 g |
| Of which sugars | 36 g |
| Fibre | 7 g |
| Protein | 21 g |
| Salt | 0,03 g |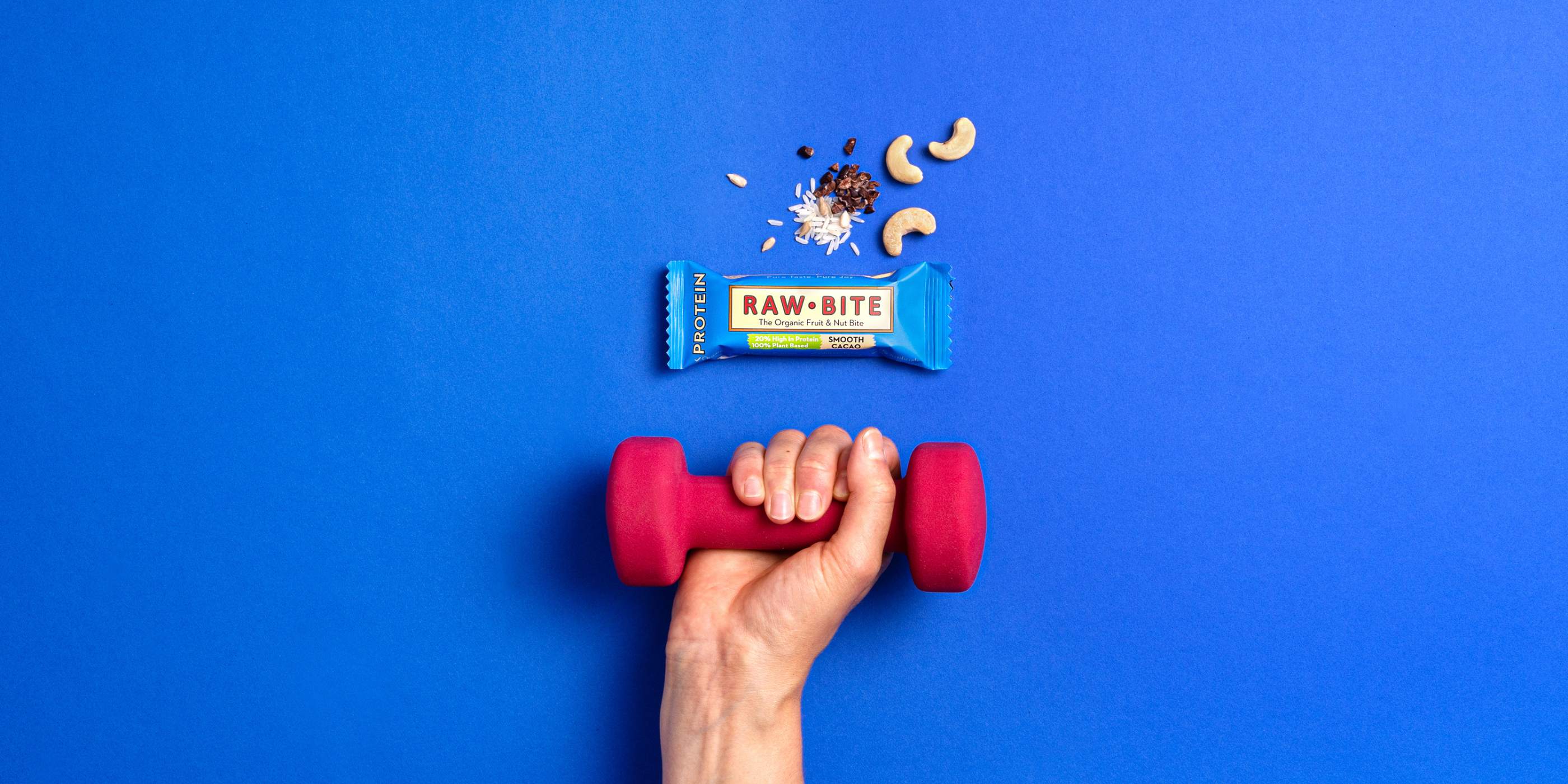 PERFECT SNACK AFTER TRAINING
Are you looking for a powerful, organic snack for your workout? Look no further than Protein Smooth Cacao! This new protein bar is not only high in protein (21% per bar), but also a yummy, plantbased punch.
Martha Rasmussen, Track & Field athlete
"I choose RAWBITE protein Smooth Cacao because the bar is 100% organic and only contains nuts and fruits, which means that it is a clean product that does not contain any sugar or artificials, and that is a must for a daily healthy diet.

I choose the plant protein source in this case because in general meat can be very hard on your stomach, and it is very hard to get the right amount of protein in a day if it all comes from meat, so therefore is it very convenient with a bar."