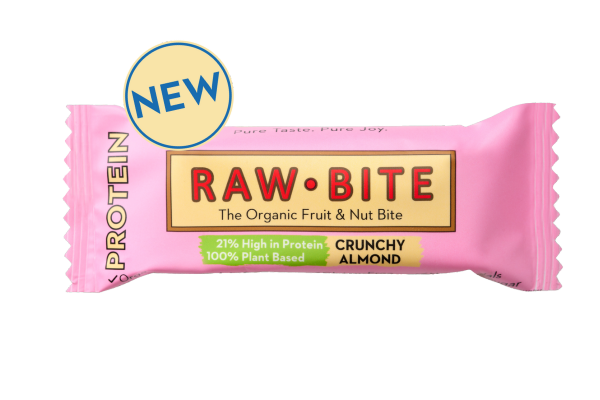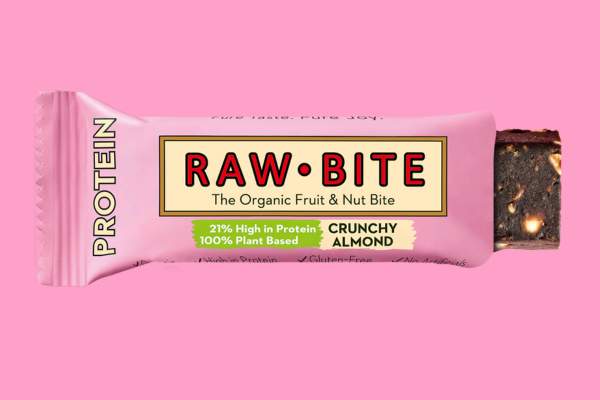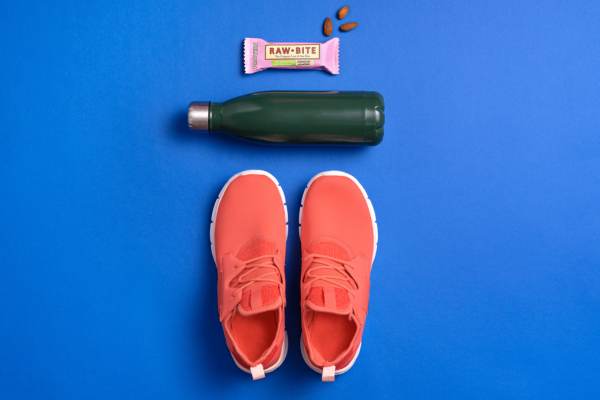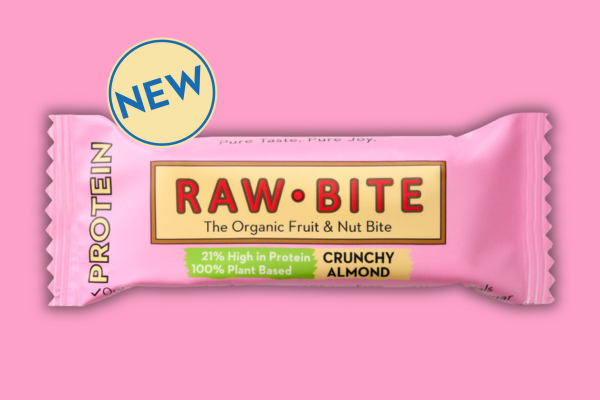 Protein Crunchy Almond Box (12 x 45 g bar, organic)
SPORTY. NUTTY. CRUNCHY ALMOND.

In RAWBITE Crunchy Almond it's almonds, rice powder and pumpkin seeds that provide the proteins. The delicious nutty taste is coming on top of it. Simply, too good to be true.

WHAT KIND OF PRODUCT IS RAWBITE?
RAWBITE is a fruit and nut bar – perfect for in between, on the go, or before/after workouts. It comes in 10 different flavours.
Do you want to buy our products?
Dried Fruit 45% (Dried Dates*, Raisins*),
Nuts 20% (Almonds*),
Rice Protein Powder* 14%,
Pumpkin Seeds*, Cocoa Powder*, Cocoa Nibs*
*Organic certified.

May contain occasional nut shells and fruit pits.

All of our ingredients are
100% organic
100% vegan

That gives you 100% pure ingredients.

Our bars are made completely without additives or sweeteners, added sugar, lactose or gluten - but filled with lots of fibers and love. Enjoy!
Nutritional information per 100G
| | |
| --- | --- |
| Energy | 1814 kJ / 434 kcal |
| Fat | 22 g |
| Of which saturates | 4,5 g |
| Carbohydrates | 31 g |
| Of which sugars | 29 g |
| Fibre | 9,6 g |
| Protein | 23 g |
| Salt | 0,04 g |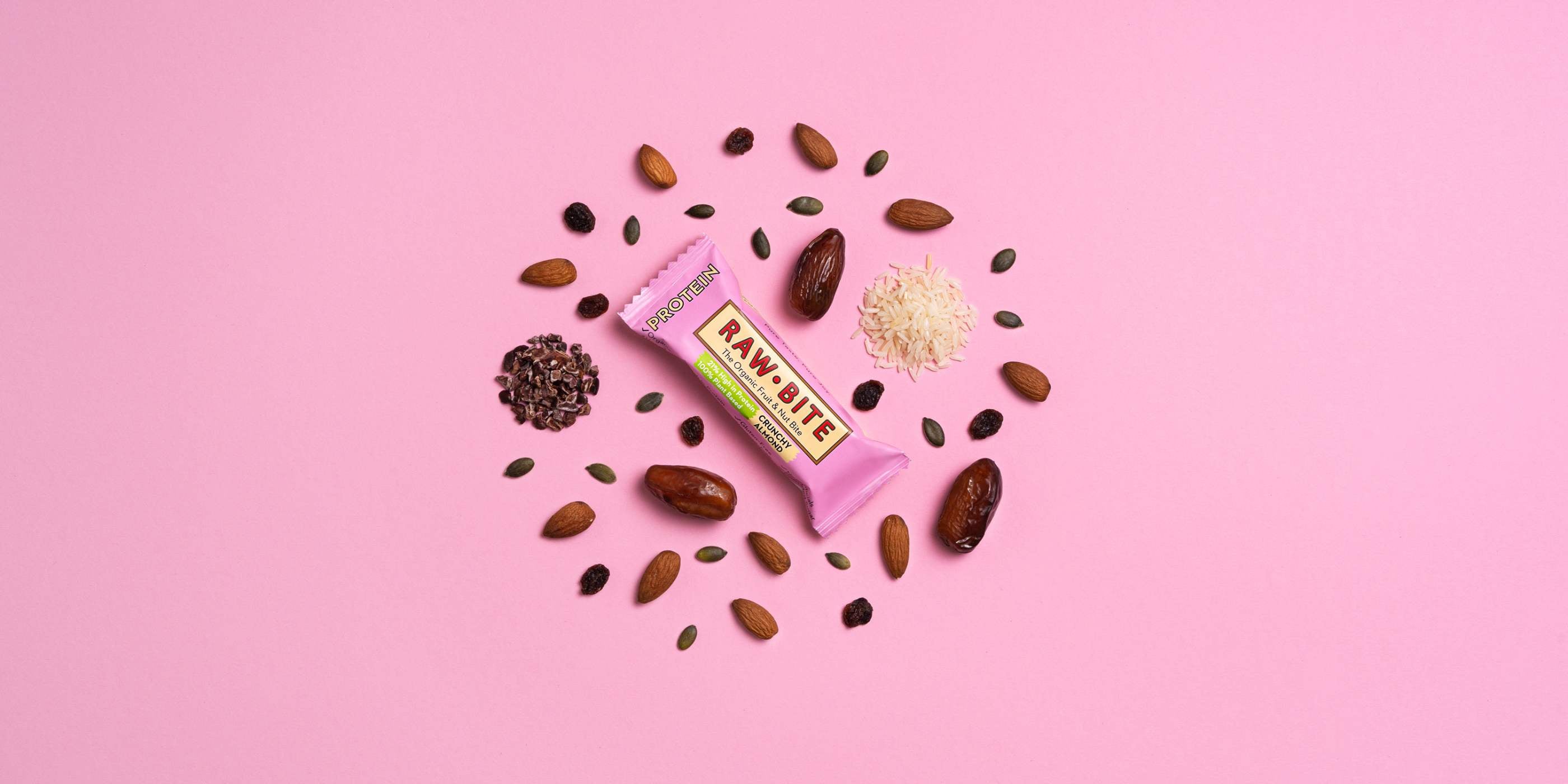 High in Protein
Always on the go? Always up for your next adventure? Then RAWBITE CRUNCHY ALMOND with rice protein, almonds and pumpkin seeds is the best companion for your active lifestyle! So what are you waiting for? Grab a bite and then: ready, steady, go!
Madeleine Rybeck, Running Coach
"I am so happy that rawbite has now launched a new version of its popular energy bar. "Protein Crunchy Almond" is just like the other bars based on organic and natural ingredients, completely without dyes, sweeteners and additives, but it contains more protein than the others! I always follow this bar my strength training sessions to help the body recover as well as possible for the next session. After all, we need both protein and carbohydrates
training to get the best possible recovery, which is crucial to being able to train as hard and as often as we want without getting worn out or injured!

Besides that it's just as good as other bars, it's very filling and I love that it's completely vegan, that means it suits a lot of people, even me who has an egg and milk allergy!"