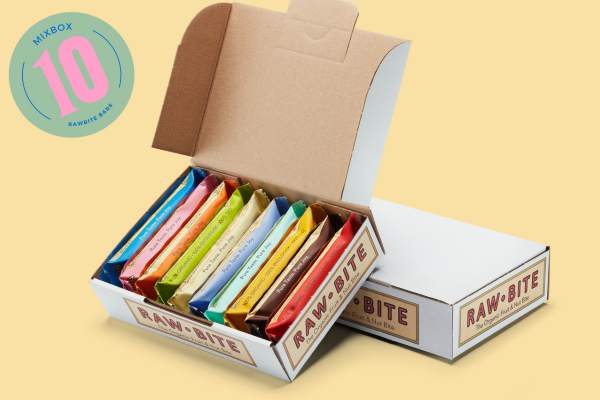 MIXBOX (10 x 45-50 g bars)
The box for the versatile

Difficult to choose? Or don't you have a favorite RAWBITE bar yet? Then our Mixbox with all ten varieties is perfect for you who are curious about our different varieties with fruit and nuts incl. our two protein bars.

This Mixbox contains 8 x 50 g bars. 1 x Cacao, 1 x Cashew, 1 x Coconut, 1 x Lime, 1 x Peanut, 1 x Apple Cinnamon, 1 x Vanilla Berries, 1 x Orange Cacao. Furthermore you get 2 protein bars a 45 g: Smooth Cacao and Crunchy Almond

WHAT KIND OF PRODUCT IS RAWBITE?

RAWBITE is a fruit and nut bar – perfect for in between, on the go, or before/after workouts. It comes in 10 different flavours.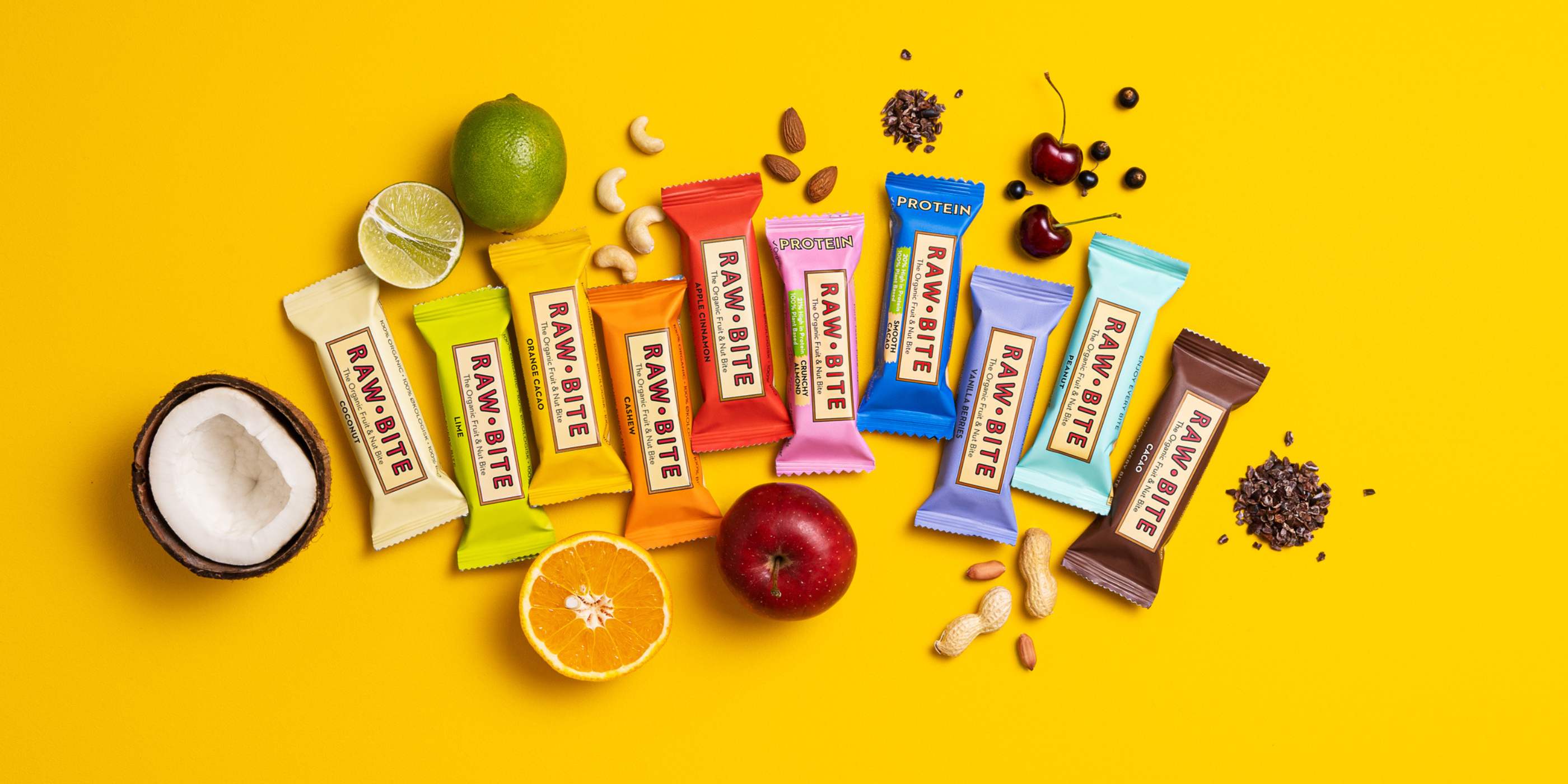 Perfect as a gift!
Looking for the perfect gift for a friend, family member or treat yourself? Our Mixbox is the perfect choice! We have packed all our eight different fruit and nut bars as well as our two protein bars in a nice box with a logo.

The Bestseller
Our Mixboxes is a popular choice! And it is not surprising. It gives you the opportunity to try something of everything. In addition to being a good gift idea, it can also be used as part of your own homemade Christmas calendar for Christmas - either for yourself or for a friend.