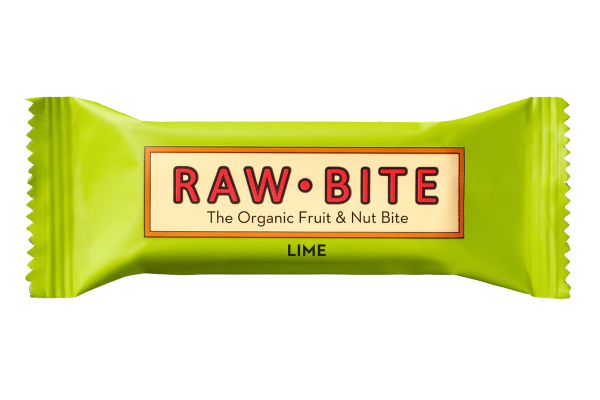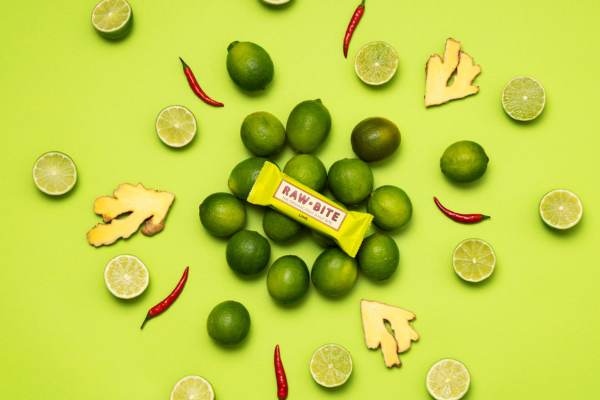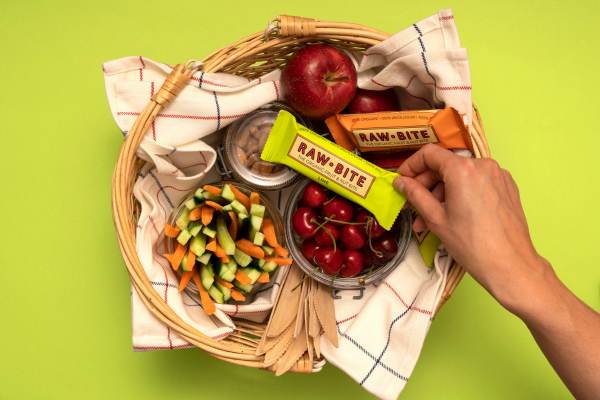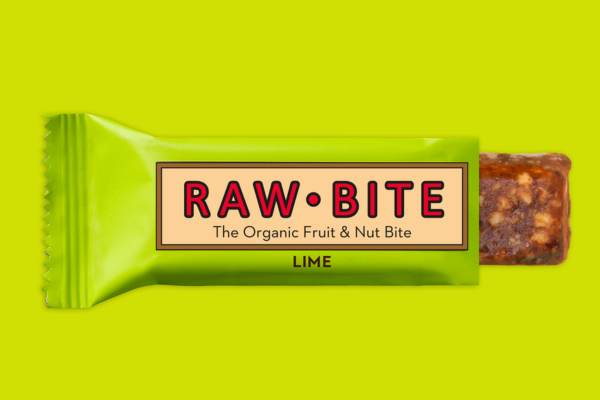 Lime Box (12 x 50 g bars, organic)
FRESH. FRUITY. LIME.

FRESH! We can describe our Lime RAWBITE so simply. Naturally, it's made of fruits and nuts, but we have also spiced it up with lime oil, ginger and a hint of chili. It's so refreshing that we almost are to promise that you are already a fan.

WHAT KIND OF PRODUCT IS RAWBITE?
RAWBITE is a fruit and nut bar – perfect for in between, on the go, or before/after workouts. It comes in 10 different flavours.

Do you want to buy our products?
Dried Fruit 58% (Dried Dates*, Raisins*),
Nuts 38% (Cashews*, Almonds*),
Lime Juice Concentrate* 3%,
Ginger Oil*, Lemon Oil*, Chili Powder*
*Organic certified.

May contain occasional nut shells and fruit pit.

All of our ingredients are
100% organic
100% vegan

That gives you 100% pure ingredients.

Our bars are made completely without additives or sweeteners, added sugar, lactose or gluten - but filled with lots of fibers and love. Enjoy!
Nutritional information per 100G
| | |
| --- | --- |
| Energy | 1812 kJ / 434 kcal |
| Fat | 22 g |
| Of which saturates | 3 g |
| Carbohydrates | 44 g |
| Of which sugars | 42 g |
| Fibre | 9 g |
| Protein | 10 g |
| Salt | 0,03 g |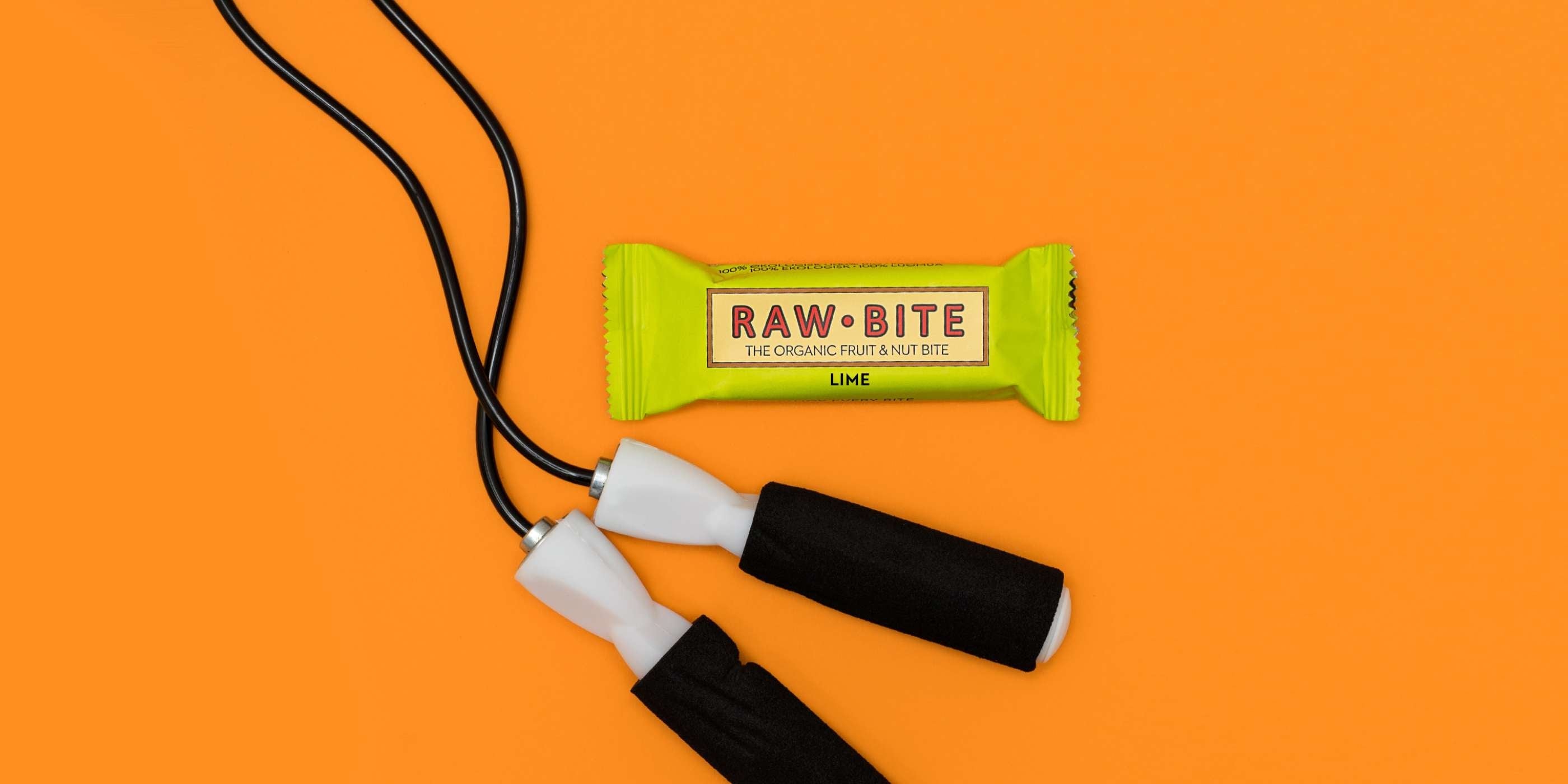 PERFECT FOR PUTTING YOU IN A GOOD MOOD
Spice up your life! RAWBITE LIME is like a girlgroup member: cheeky, refreshing – and different. Ginger and lime result in an explosion of flavours that makes you just as happy as a 90s pop song on the radio does!
Lars Simonsen, extreme swimmer
"My favourite RAWBITE bar is LIME, simply fresh and delicious. On my swimming tour along the Danish coastline, I had RAWBITE bars with me every day, so even in the open water I could take a bite whenever I needed new energy. They are not filling too much, packed with energy and healthy."