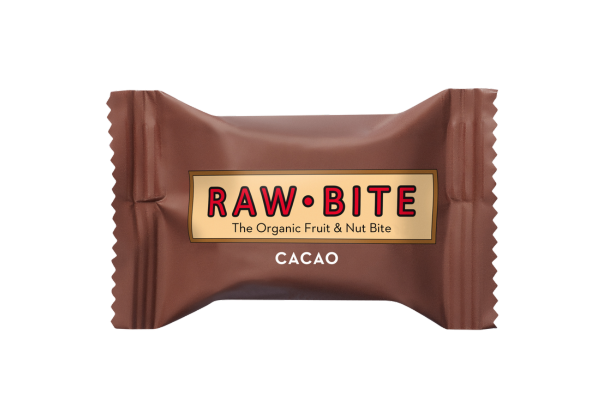 Cacao Snackbox (45 x 15 g bars, organic)
CHOCOLATY. DARK. CACAO.

Would you like an alternative to chocolate bars in the meeting room or for lunch boxes? These small RAWBITE Cacao bites do not melt or crumble. And they don't contain milk or gluten, so you don't need to buy alternatives for the lactose intolerant or gluten allergic.

The snack box contains 45 x 15 g bars.

WHAT KIND OF PRODUCT IS RAWBITE?
RAWBITE is a fruit and nut bar – perfect for in between, on the go, or before/after workouts. It comes in 9 different flavours.
Do you want to buy our products?
Dried Fruit 54% (Dried Dates*, Raisins*),
Nuts 36% (Cashews*, Almonds*/),
Cocoa Mass* 6%, Cocoa Powder* 4%
*Organic certified.

May contain occasional nut shells and fruit pit.

All of our ingredients are
100% organic
100% vegan

That gives you 100% pure ingredients.

Our bars are made completely without additives or sweeteners, added sugar, lactose or gluten - but filled with lots of fibers and love. Enjoy!


Nutritional information per 100G
| | |
| --- | --- |
| Energy | 1862 KJ / 446 kcal |
| Fat | 24 g |
| Of which saturates | 5 g |
| Carbohydrates | 41 g |
| Of which sugars | 39 g |
| Fibre | 10 g |
| Protein | 11 g |
| Salt | 0,03 g |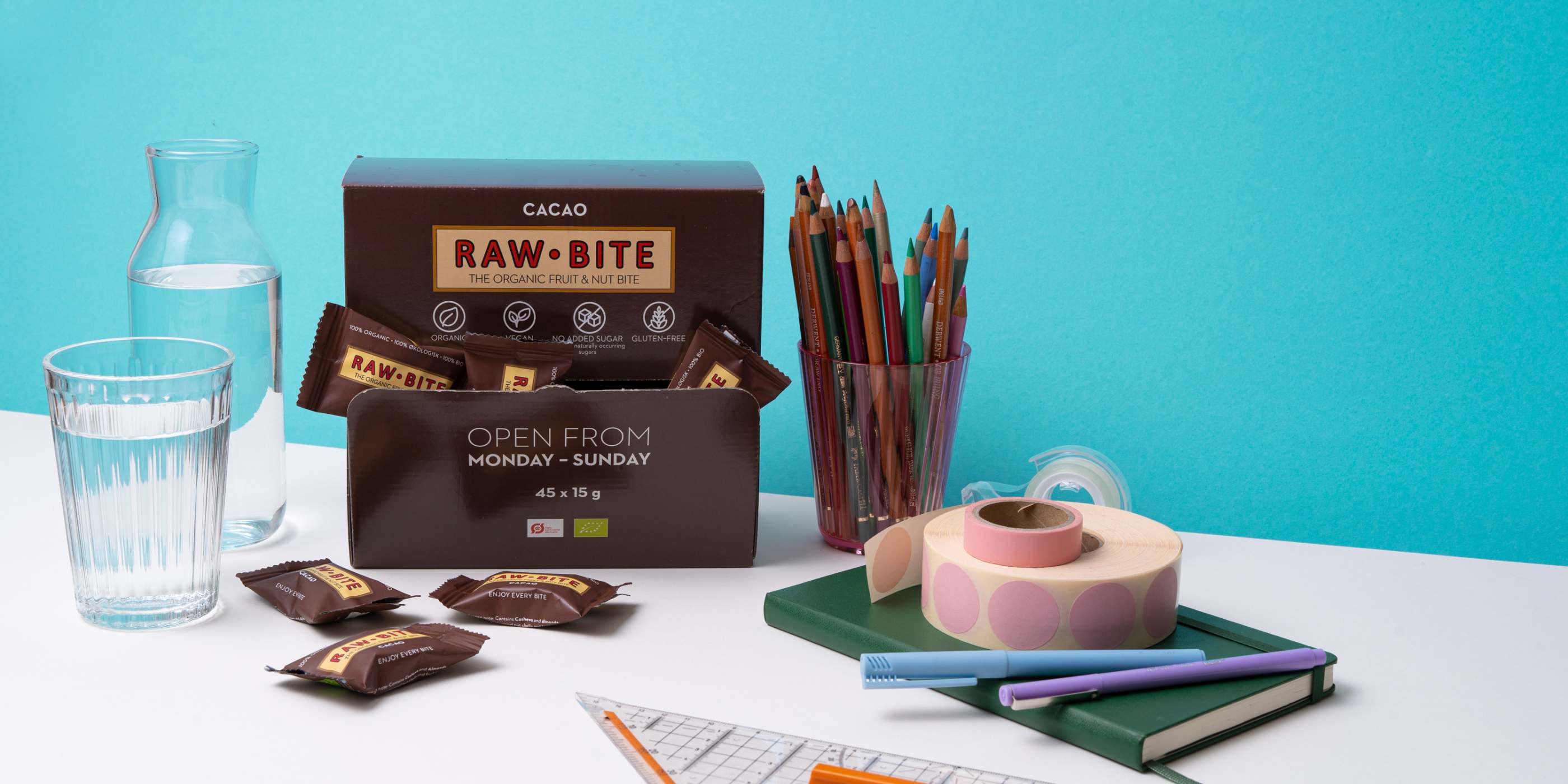 PERFECT FOR THE OFFICE
For tasty breaks! No matter if for school, uni, work or just on the go: There's always space for one of our super-delicious mini bars.
Presented in a practical snackbox, which suits perfectly on the office kitchen table, in the meeting room or at home - ready for everyone to dip into. It's a great alternativ to candybars, because they have no added sugar.